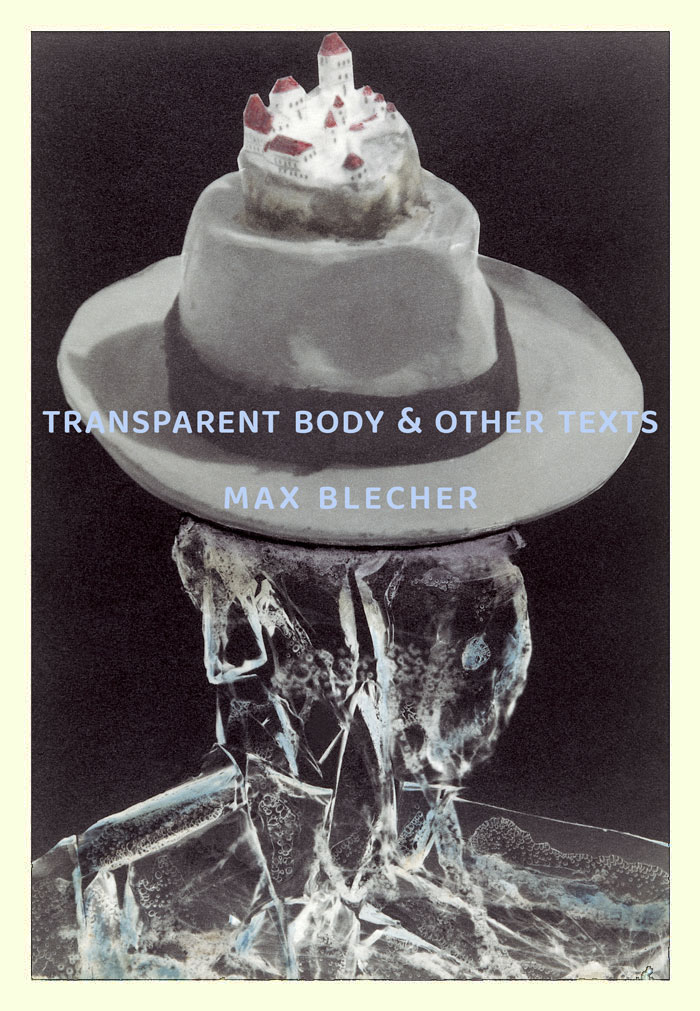 More about Blecher
and his work here

also by the author:
Adventures in
Immediate Irreality

Scarred Hearts

The Illuminated Burrow


Publication made possible by a grant from the Translation and Publication Support Program of the Romanian Cultural Institute, Bucharest


transparent body & other texts
by Max Blecher
translated from the Romanian by Gabi Reigh

Blecher's very first book, the poetry collection Transparent Body, appeared in 1934, in a limited edition for bibliophiles. Yet general recognition as one of the most inventive European writers of his day came only with the publication of two of his three "novels" a few years later. And then he died, at the age of twenty-eight. But since 1930 Blecher had been publishing his poetry, short prose, essays, critiques, and other texts in the leading Romanian periodicals, some even appearing in important French publications, such as Le Surréalisme au service de la révolution. In addition, the past half century has seen the posthumous first publication of many texts in a variety of Romanian editions.

Transparent Body & Other Texts brings together Blecher's entire output of poetry and short prose, from the earliest texts published during his lifetime to those appearing for the first time only recently. They range from stories in the vein of his fantastical, hallucinatory longer work to aphorisms, reportage, and notebook fragments. The volume also includes a selection of his correspondence with such major figures of Romanian interwar modernism as Geo Bogza, Ilarie Voronca, and Saşa Pană to give a fuller picture of Blecher's engagement with the avant-garde and literary life even as his health was progressively deteriorating over the course of the 1930s.



The imagination is nothing more than an extension of matter.
— Roger Caillois




ISBN 9788088628033
174 pp., 135 x 195 mm
smyth-sewn softcover with flaps
4 b/w images
short fiction : letters : poetry
RRP: £13 • US$19

publication:
February 12, 2024

preorder directly:
airmail shipping & handling incl.
will ship in November

also available from:
Wordery
Bookshop.org
Amazon US
Amazon UK
Central Books


e-book [978-80-88628-32-3]