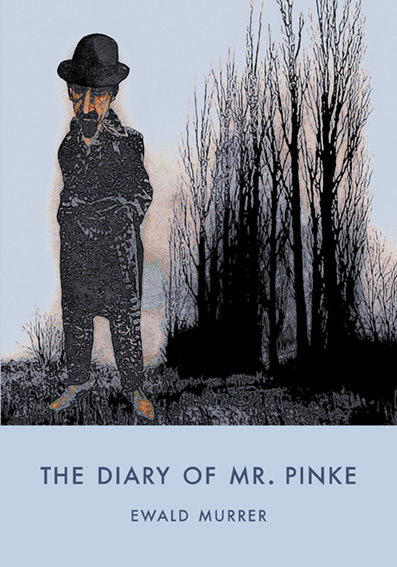 [ excerpt ]

also by the author:
Dreams at the
End of the Night


the diary of mr. pinke
revised and expanded edition
by Ewald Murrer
translated from the Czech by Alice Pišťková
with additional translations by Jed Slast
afterword and collage illustrations by the author

The Diary of Mr. Pinke is poet Ewald Murrer's first, and most renowned, full-length work of prose. Written as a compilation of diary entries, it relates the strange happenings witnessed by a group of villagers – among whom are a rabbi, a magic goat, an ancient Gypsy, a family of unicorn hunters, and a fortuneteller – in an atmospherically surreal Galicia where people and beasts float across the landscape, leaving only cryptic traces of their passage. Murrer's imaginative poetic prose gives the narrative a unique and personal lyricism, while his combination of folklore and myth draws on the creative tradition of the best Central European writing.

This new English edition includes Murrer's original full-color collages and is based on the 2018 Czech re-edition that was substantially revised and augmented by the author.


I think the "presage" verses lend [the] story a unique essence and represent a new poetic form!
— Jiří Kolář


Murrer's poetic vision is unarguably one of the most remarkable in all of contemporary Czech poetry.
— Vladimír Novotny, Institute of Czech Literature


... a journey into a skillfully crafted "otherworld."
— The Prague Post


Ewald Murrer's The Diary of Mr. Pinke is one of those rare book finds that compels you read it all over again.
— Velvet Magazine


[The book] is extraordinary from the outset. An otherworldly Chagall-like atmosphere where the mundane is metamorphosed into the marvelous, a fragment that is simultaneously a whole.
— Emil Juliš




ISBN 9788086264424
125 pp., 14 x 20 cm
softcover with flaps
9 color illustrations
fiction : novella

release dates:
Europe: November 2022
UK: January 2023
order directly:
airmail shipping & handling incl.

also available from:
Wordery
Bookshops
Bookshop.org
Amazon US
Amazon UK
Central Books

e-book [978-80-86264-85-1]
Amazon US
Amazon UK
Amazon Canada
Amazon Australia
Amazon Germany
Apple iBooks
Kobo