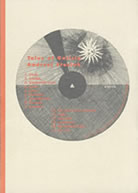 [ excerpt ]

also by the author:
White Raven
Nine
Fado
On the Road to Babadag


author events:


about the translator:
Margarita Nafpaktitis is Assistant Professor in the Slavics Department at the University of Virginia. Her translations of Polish writers Stefan Chwin, Ewa Lipska, and Andrzej Stasiuk have appeared in a number of journals.


tales of galicia
translated from the Polish by Margarita Nafpaktitis

Seemingly a set of prose ballads about the southeastern tip of Poland, Tales of Galicia brilliantly blurs the line between the short-story genre and the novel, while giving a vivid, poetic portrait of an imaginary village that was once part of a vibrant collective farm system. It is a part of Poland that — once inhabited by Poles, Ukrainians, and Jews — suddenly became homogenous after the war. Those who came to live in this region formed their own peculiar culture that lacked any sort of historical connection to what had preceded it. In the early 1990s state farm subsidies were abolished as Poland moved to rapidly implement political and economic reform. The village became depressed, its inhabitants largely unemployed and spending most of their time drinking in the pub. But rather than dark, naturalistic dirge, Stasiuk exhibits a Hrabalian flare for language and description that turns the banality and drudgery of these lives into poetry, with a final redemption scene that is at once comical, moving, and starkly beautiful.

Exploring a kind of metaphysics of the fissure in existence, in Tales of Galicia Stasiuk posits little difference between the living and the dead, between death and sleep, between dream and reality, between what is real and what is on TV, between one culture and another, indeed, between civilization and nature and between instinct and morality. Considered one of Poland's leading contemporary writers, this is perhaps Stasiuk's most intriguing book.



What others say:
Tales of Galicia is a little gem that displays Stasiuk's powers as a poet using prose to capture a world as far removed from poetry as possible, a harsh, unforgiving, rural workaday world comparable to the desperate milieu or urban anomie depicted in White Raven and also in the novel Nine.
— Terrence O'Keeffe, The Sarmatian Review


[Tales of Galicia] is a meditative portrait of a fictional Polish village in the Beskid Mountains left destitute after the collapse of Communism. It is a world without purpose, history, or hope, and for a far deeper reason than the economic collapse that followed the end of collective farming. ... Tales is as complex and lively an adaptation to the new realities of Polish life as any we have seen in English. Twisted Spoon gets three cheers for publishing the book, and Margarita Nafpaktitis deserves a medal for the translation. Stasiuk's Polish offers particular challenges to the English translator given his variable use of tense and time and frequent juxtaposition of high and low linguistic registers. Nafpaktitis gives us an English Tales that is consistently fluent and comprehensible, but retains a powerful sense of strangeness.
— Stephen Boykewich, Chicago Review


The image of a ghost territory haunting the contemporary map is an apt illustration of Stasiuk's exploration of boundaries and demarcation. Around here, cultural identity is a history of flux and capitalism is just the sequel to earlier religions, armies and political ideologies. ... Within this ecotone, everything is liquid — time, place, consciousness. ... But Stasiuk's poetry is pitch perfect and so organic it makes most other novels look melodramatic and artless in comparison.
— Jason Weaver, Spike Magazine


This leads to the question of what exactly Tales of Galicia is. It is not a conventional collection of short stories — whatever that is. However, neither does that make it a novel — the default critical position when a collection is greater than the sum of its parts. Even calling this a "linked" collection of stories is to diminish the originality of Stasiuk's accomplishment. The stories are each unique, almost wilfully so, with different narrative techniques, different views of the world, different half-told tales that do not fit neatly together like a puzzle. Rather there is something choral about the cumulative weight to these stories. By the end, these disparate voices sing together.
Andrzej Stasiuk's Tales of Galicia is written in a clear, clean, uncomplicated style. To read it is not time wasted. To buy it is not money wasted. To have published it was a damn good idea.
— Emil Hakl, Tvar (Prague)


[O]ne can hear Stasiuk tell the story in a language rife with poetic images and alive with the characters' earthy, usually laconic, speech.
— Christina Manetti, Central Europe Review


It is not at all a stretch to say that Andrzej Stasiuk is to Eastern European literature what Borges and Marquez are to the literature of the southern American latitudes – a voice of unique, tanscendent quality and supra-regional pertinence. . . . We can not recommend Tales of Galicia strongly enough. It is a special and seminal work of the new Eastern European literary sensibility.
— The Absinthe Literary Review


Stasiuk is a major writer. I haven't been this impressed, in terms of poetic line writing and structure, since Denis Johnson's Jesus' Son. The translation is well done - consistent and agile - and Twisted Spoon Press did a nice job with the modest paperback.
— New Pages


Set in this rather forlorn tip of southeast Poland, Tales of Galicia is less a novel than a linked series of ballad-like prose poems about the alcoholic sloth of a region which, after the withdrawal of state agricultural subsidy, seems to have lost its will to live. Stasiuk's prose, translated by Margarita Nafpakitis, is wry, workmanlike and illuminated by inarguable, plain-spoken statements.
— The Guardian


Stasiuk's tales are rivaled only by his incandescent prose, which makes this slim volume dazzle.
—Book Magazine (four-star review)


Andrzej Stasiuk's work is so original that nothing else needs to be said about it.
— Lidove noviny (Prague)


Besides a work which lucidly captures the countervailing senses of emptiness and promise of Eastern Europe after the fall of Communism, the novel is a good representation of leading contemporary fiction in this region. And Stasiuk's precise, frequently luminous style is to be appreciated too.
—The Small Press Book Review


Stasiuk warrants recognition as a man of letters of a very high order indeed.
— Review of Contemporary Fiction


Tales of Galicia, by Andrzej Stasiuk, is a book of stories about a forsaken village in southern Poland after the end of the world — or is it only after a week's drinking or a sleepless night's remembering? — that describes the soul of a village community with more authenticity than anything else I have read. The author, a young poet, influenced probably by the great Platonov, can read stars by their reflection in an abandoned well and, reading them, make us recognize, laughing and crying, what we had never before remembered. Published in English by Twisted Spoon Press, a small, courageous house in Prague, it deserves wide distribution.
— John Berger, Los Angeles Times


The eastward advance of technology and consumerism during the past few years is rarely accompanied by reflection on that phenomenon. That fact makes such a work as Tales of Galicia, in which the author has captured the essential spirit of the contemporary Polish Carpathians, all the more valuable as an authentic ethnographic description of the present.
— Kevin Hannan, Slavic and East European Journal


[R]anks among the most vivid and profound works of fiction published this year and introduces a new voice in international letters ... a masterpiece.
— Andrew Ervin, The Journal News




ISBN 9788086264059
140 pp.
14.5 x 20.5 cm
softcover with flaps
fiction : novel


release date:
March 2003


momentarily out of stock
or order from:
Amazon US
Amazon UK
Powells
Central Books